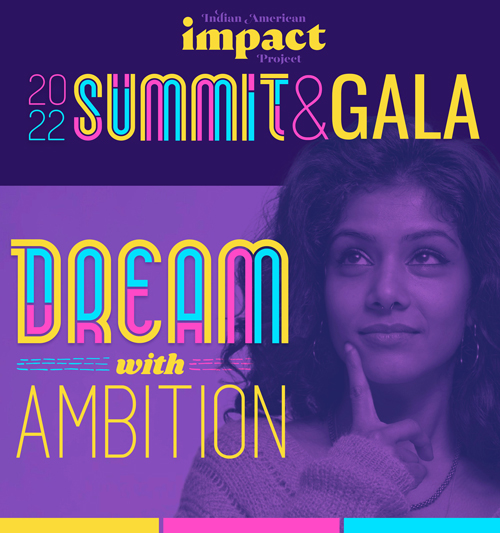 Impact's most recent educational and motivational investment into the Indian American community and its future leaders.
The Indian American Impact Project will host a summit and gala on Wednesday, May 18, 2022 beginning at 9am in Washington, D.C. with guests including U.S. Representatives Pramila Jaypal, Ro Khanna, Raja Krishnamoorthi and Ami Bera. Held during AAPI Heritage Month, this event will bring together more than 300 South Asian American community leaders, philanthropists, celebrities and organizers to celebrate and educate.
The "Dream with Ambition" program itinerary will include two breakout sessions allowing guests to select and explore the policy & advocacy and constituency subtopics that are of most interest to them. The event will also include a training session for all attendees to learn about running for office, combating misinformation or mobilizing the communities to vote.
This summit is the latest push by Impact Project to engage and elevate the Indian American and South Asian community into positions of government power and mobilize the largest growing voting bloc in the country.
The summit is free to attend but RSVP is required and will be held at the Willard InterContinental Hotel in Washington, D.C.
For full details, visit iaimpact.org/impact-project/summit.