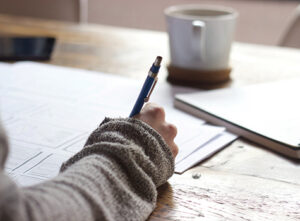 The India Philanthropy Alliance (IPA), a U.S.-based coalition of 16 of the leading India-focused nonprofits in the United States, has announced its fourth annual essay competition to engage youth in the conversation on India's development and its natural environment. The essay competition is one way in which youth are encouraged to show their support for India Giving Day; by preparing and submitting their essays for this year's competition.
The competition seeks to "catalyze and recognize creative thinking and action among middle school and high school youth and inspire an ongoing commitment to philanthropy benefiting India, particularly among second and third generation Indian Americans". The competition is one of several IPA initiatives to encourage the culture of thoughtful action and giving among today's youth.
The essay competition, launched in 2020, encourages youth to give back to the community by sharing their time, talents, and other resources. Through participation in this India-focused competition, the IPA hopes to nurture in the younger generation an awareness and understanding of the crucial issues affecting the well-being of millions of Indians living in poverty and those impacted by the erosion of the natural environment.
Now in its fourth year, the contest is open to students across the United States, asking them to answer the prompt: Which developmental issue in India do you feel is most pressing and why? How can American individuals and groups be a part of the solution?
Winners and runners up of the 2023 competition will be invited to share their ideas with philanthropists and business and nonprofit leaders on September 29, 2023, in the San Francisco area. In addition, winners and runners-up will be able to direct grants of $1000 and $500, respectively, to support the organizations of their choice.
For more details, visit indiaphilanthropyalliance.org.