By Parul Kharod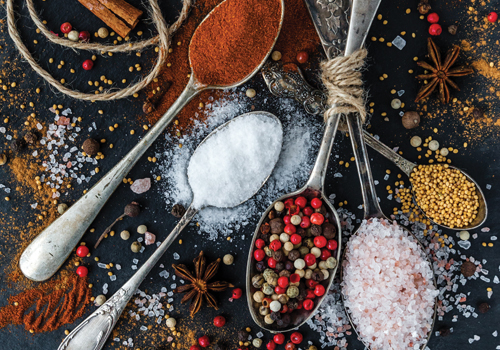 Normally, all January health columns would be about New Year's resolutions, but we already talked about being proactive about it in the November column. If you haven't had a chance to read it, do refer to it to learn about mindful eating and creating a healthy yearlong lifestyle.
In this column, we will talk about foods to be eaten during winter. It is best to eat foods according to the seasons, although in this age of modern agriculture and transportation, most foods are available all year round. The season of winter brings cold air, and health concerns such as mucus buildup, cough and congestion, joint pain, mood disorders (winter blues), and lethargy. Eating the right foods can help prevent these issues, build immunity and improve digestion. During winter months, we need to eat foods that keep the body warm.
Grains: Millets are the best option for grains year-round, but especially during the winter months. The body needs to generate heat and needs better insulation. Millets are rich sources of protein, fiber, complex carbohydrates, antioxidants, and important minerals, and are considered warm for the body. Bajri (pearl millet), Ragi (finger millet), Kangni (foxtail millet), and Jowar (sorghum) are grains recommended during winter. These can be used as the whole grain and made into a warm porridge; they can be soaked and ground into batter to make idli, dosa, dhokla, etc.; they can be used as flour to make roti. Try to use intact grains more frequently compared to finely ground flours.
Leafy Greens: Green leafy vegetables have an abundance of nutrients to help with blood circulation as well as boost immunity. Green leafy vegetables are also rich in antioxidants, lutein, vitamin K, nitrate, folate, α-tocopherol, β-carotene, and the flavonoid kaempferol; these nutrients have also been studied to show benefits for brain health and prevention of cognitive decline. Certain greens used to be available only during winter months in India. Now we have the luxury of eating them throughout the year. While during summer you may eat more salads, it is advisable to eat cooked greens during winter. Green leafy vegetables can be made into sabji, curry, or soups. They can be mixed with dals and lentils for added protein and variety. Leafy greens can also be added to many other cooked dishes to increase nutrient density. Do include a variety of green such as Methi, Sarso (Mustard Greens), Palak (Spinach), and also Beet Greens, Radish greens, Kale, Turnip Greens, Tandalja or Chawli (Amaranth), Collard Greens, Arvi/Arbi (Colocasia), and Bok Choy.
Spices: Spices are key to keeping the body warm and preventing and treating winter maladies such as cold, cough, and congestion. Spices are a powerhouse of nutrients and have antioxidant, anti-inflammatory, antiseptic, and other health promoting and disease preventing properties. Certain spices help with proper blood circulation and improve digestion, and have phytonutrients, essential oils, minerals and vitamins that are vital for good health. Spices can of course be used in cooking, but during winter months you can use them for medicinal purposes and to make herbal teas. Turmeric, ginger, cloves, cinnamon, cumin, carom (ajwain), fenugreek seeds (methi), and black pepper are all spices that should be used during winter months.
Nuts & Seeds: Nuts and seeds provide much needed energy during winter, and provide protein, healthy fats, vitamins and minerals. Almonds, pistachios, walnuts, sunflower seeds, pumpkin seeds, poppy seeds, and lotus seeds (makhana) are all important to include in your diet, albeit in small quantities.
Legumes & pulse flours: Various pulse flours are used to make special winter dishes that provide energy and warmth to the body. Besan (chickpea flour), Mung flour, and urad flours are mixed with nuts, seeds, and spices to make delicacies that provide healthy fats and protein, and other benefits to help fight cold cough and other maladies during the winter weather. Different regions of India are known for their own unique recipes. Try to consume whatever dishes are traditional to your family and heritage.
Jaggery & Ghee: Normally we talk about avoiding or limiting sugar and fat. During winter months, the body needs more warmth and energy. Pure jaggery and ghee are okay to consume in small quantities for overall health. Do be mindful if you have diabetes and heart disease.
Dairy products: Dairy products should be limited as they tend to build mucus and increase congestion. If you consume dairy, limit to one cup of warm milk with turmeric and other spices. Limit/avoid cheese and paneer. It is also advisable to limit yogurt during the winter months. You can also easily make warm turmeric milk with any non-dairy milks such as almond or oat milk.
Above recommendations are for general purposes. If you have any specific health issues, consider consulting a Registered Dietitian for your individualized plan.
---
Parul Kharod is a registered dietitian and licensed nutritionist and works as a Clinical Dietitian. She can be reached at [email protected]