By Rishi P. Oza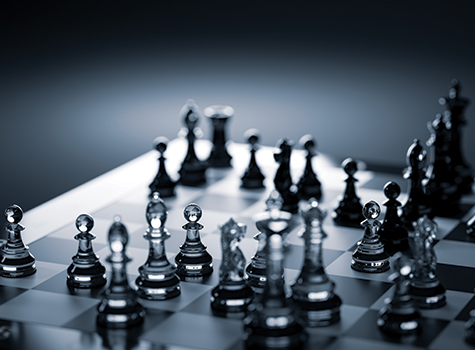 As has been well-documented in countless columns written about US immigration law, the exceedingly low number of available H-1B visas has been a drag on the nation's ability to fill specialty occupation jobs. H-1B workers are required to assume jobs that minimally require a bachelor's degree or are considered complex or unique in nature that only a professional can assume the tasks for the position.
The statute and regulations governing H-1B visas were last revised in the mid-1990s, during which time Congress placed limits on the number of new available visas that could be issued each year; that limit was placed at 85,000 new visas issued, with 20,000 designated for individuals graduating from US universities or colleges with a Master's degree or higher (commonly referred to as the 'Masters Cap'). The remaining 65,000 H-1B visas were dubbed the 'Regular Cap', as they were available to any applicant worldwide if they had a US employer as sponsor.
As the US economy evolved from being manufacturing-centric to a more service-based system, the need for H-1B workers steadily increased. As a result, the 85,000 H-1B Cap was often met on the first few days of available filing, previously in early April of each calendar year. These applications were typically voluminous filings, often including 100+ pages of documentation and usually prepared by attorneys charging steep legal fees. February and March were often the immigration equivalent of tax season for accountants with attorneys and legal assistants alike constructing huge applications and mailing them via FEDEX on a given date all in the hopes if an application being selected for processing by USCIS.
These huge applications were then inputted into the USCIS electronic system by hand upon receipt, which often took weeks of time and a small army of employees to complete. By the mid-2010s, USCIS was regularly hitting its 85,000 numerical limit on the first day of available submissions. Each received application was issued a unique ID number and USCIS conducted a lottery-style selection process to determine which petitions would be adjudicated and which would be returned to the sender.
In 2021, USCIS released a new filing system by which employers seeking to hire new H-1B workers could simply submit their sponsorship requests electronically by inputting on basic data about the employer and employee into a USCIS online portal. This filing system would replace the hundreds of pages needed for the old paper-based applications and would not require employers to pay thousands of dollars in legal and government fees for the hope of selection in the H-1B Cap.
Instead, employers would now simply need to submit a government fee of $10 per employee, which was a substantial reduction from the old system whereupon employers needed to submit all fees with the paper application, which ranged from $1710 – $2460. By streamlining the process, efficiency would increase and paperwork costs for employers and USCIS would plummet (the only real losers were the attorneys!). Employers submitting multiple registrations for a single employee would be penalized and that employee would be deemed ineligible for H-1B selection or approval.
Sadly, recent data shows that no good idea goes unpunished with incidents of fraudulent H-1B lottery submissions skyrocketing. According to USCIS data, the total number of submitted cap registrations in 2021 was 274,237 with 28,125 being deemed multiple filings for the same individual (presumably filings by multiple companies on behalf of a single individual). In 2022, USCIS received 308,613 registrations with 90,143 determined as multiple filings.
The problem has become a full-blown crisis this year with the FY 2024 lottery showing the total number of registrations to be an astounding 780,884 submissions (remember, this is for 85,000 available visas). Of these submissions, USCIS determined that 408,891 were eligible registrations for individuals with multiple registrations.
This crush of filings has raised the likely specter that fraud has sprouted into the H-1B filing system with multiple "companies" being created solely for the purpose of submitting H-1B registrations on behalf of desperate H-1B workers. The $10 government filing fee has made the barrier-to-entry for such unscrupulous filers virtually nil, making individuals willing to challenge the system's ability to catch them. While USCIS has indicated that it believes that their "investigations are having an impact", the numbers tell a different story altogether.
While a return to the previous paper-based filing system is not feasible (or wise), the current system incentivizes applicants to reach out to as many employers as possible to secure an H-1B cap filing, to increase their overall chances of selection. The true resolution lies in the obvious Congressional action of increasing the number of available H-1B visas each year. The current number of available H-1Bs are woefully deficient compared to what our economy demands; simply stated, we don't live in a 1990s economy and, therefore, continue to starve employers of highly skilled workers which stunts the ability of the economy to grow and remain dynamic. As with virtually all immigration issues, our elected leaders in Washington D.C. are the key to solving the root cause of the problem, but until consensus is reached, expect this problem to continue to grow in front of our eyes as each year passes.
---
Rishi P. Oza is Partner at Brown Immigration Law, a firm that focuses solely on immigration law; he practices in Durham. [email protected]