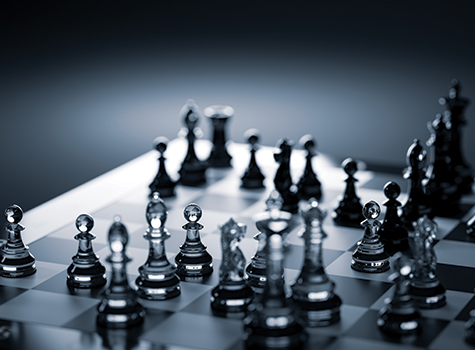 The 41st edition of the U.S. Masters Chess Championship will be held in Charlotte over the Thanksgiving weekend, November 22-26, 2023. Already registered are 198 players, including 35 Grand Masters and 44 International Masters, representing 37 countries and 34 states. More than 38 percent of the players represent other countries. Players are flying in from Europe, Africa, Asia, and Central/South America to play the U.S. Masters.
The sheer size of the event, despite being a rating-restricted event almost exclusively for titled masters, shows the true allure of this tournament. The organizing sponsors are the Charlotte Chess Center and the U.S. Chess Federation.
The US Masters is a national championship event which has a long history since 1982. Since 2021, the Charlotte Chess Center Founder and President, Peter Giannatos, with the help of Dr. Walter High, has organized the US Masters in Charlotte, NC.
"The impact of bringing such an event to Charlotte cannot be understated; the strength and diversity of competition are second to none and makes it unique in the U.S. chess world", stated Giannatos.
Besides the restricted high rated players, the U.S. Masters is part of the Carolinas Chess Festival, which includes the North Carolina Open and many side events and activities. In total, over 600+ players are expected to officially participate and compete for a total prize purse of $37,000.
The U.S. Masters and North Carolina Open will be held at: Hilton Charlotte University Place,
8629 J M Keynes Drive, Charlotte, NC.
The Charlotte Chess Center, founded Charlotte in March of 2014, serves as a place where members of all ages and skill levels can congregate and enjoy the royal game of chess. The CCC is an educational hub for chess in the Charlotte area, offering camps, classes, school enrichment programs and lectures year round.
For information on registering to compete in the U.S. Masters or the North Carolina Open, visit: www.charlottechesscenter.org/events/usmasters
Watch the 2022 Video/US Masters Organizers: www.youtube.com/watch?v=07FmnourqVE